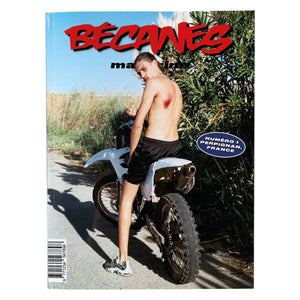 Bécanes Magazine - Numéro 1 - Bikelife in Perpignan, France
Created by Théo Campredon (@campre.1994) in 2020, Bécanes Magazine is the first magazine on bikelife culture in Perpignan, France. After spending 3 years photographing the best riders in the South of France and New York, he decided to create his own print magazine and his own video mixtapes.

Each issue of the magazine represents a different city. Find in each issue: 1 poster, 3x stickers, more than 150 analog photos, interviews, the best tricks, anecdotes and games, ...